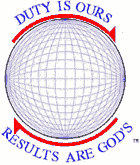 [wasted vote?][Start Page][abortion]









Important Comparisons and Definition

Moral Issues

God's values First.
Truth.
Abortion.
Homosexuality.
Policies that affect God's plan. (military strikes, etc.)

Abortion vs. Slavery

Both are unconstitutional according to the Declaration of Independence.
Strong opinions on both sides.
Morality eventually wins and history will judge the moral high road as correct.
Change of heart of the people will eventually come. (maybe after losing a painful battle)
Religious individuals will never give up or go away. It is a mandate from God to care for the weak and helpless.
Democrats wrong on both issues.
Whigs waffled, allowing Republicans to be victorious. ? Third Party next?

See why morals should be first in politics, etc.

Copyright © 1999, 2000, 2004 Dio, Inc.