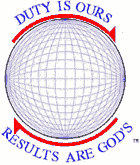 [up][Start Page][politics]
ARCHIVES









The following are links to pages that have older material that is included as reference to see the validity of the stands taken by this company. Still pretty good stuff.

This is an example of similar material:

"This is not to suggest we should go against the establishment with John McCain. He was the anointed candidate by the corrupt, immoral or amoral media. Check here for current events, updates, facts and comments. If it isn't clear how he jumped into becoming a "front-runner" quickly, before any votes were cast, take a look at his supporters. As Chairman on the Senate committee that oversees the FCC, the media knows they need to support him. Folks, neither McCain nor Bush are 'outsiders'. We were witnessing a battle of Titans, neither putting moral messages first! The Media titans vs the Republican elite titans. Keyes is the outsider with a strong moral message."